There are hundreds of wineries in our beautiful Cape. I figure if I hit one a month for the rest of my life (a girl does have to work you know), I'll be about 654 years old when I am finally done. Of course my task would be made all the harder by the fact that new wine gems are constantly being added – like Kunjani boutique winery high up on the Bottelary Hills outside Stellenbosch.
Having opened its doors in November 2017, I suppose you could be picky and call me out for calling this winery new. So let's just say it's young. What is new however, is Kunjani's label design, which I had the privilege of seeing last week when I was invited to attend their rebranding launch.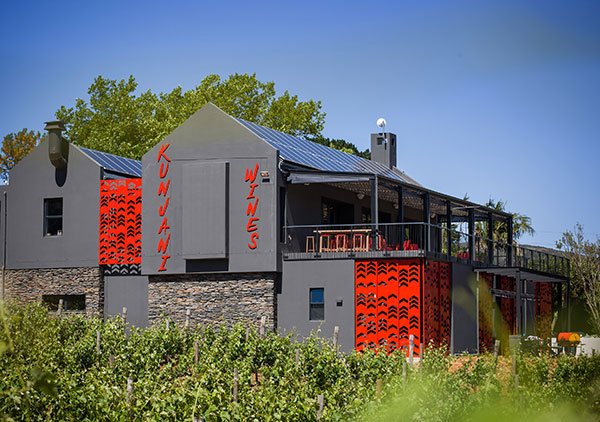 Kunjani is the love child of German-born Paul Barth and his South African wife, Pia Watermeyer. Paul hails from the Rheingau wine region of Germany and both his father and grandfather were winemakers. As a child he helped with the harvest every year, so coming to South Africa and establishing his own wine brand on his own "piece of heaven" was a dream come true. When he met businesswoman Pia, they realised that a love of fine wine and good food pretty much obliterates language and cultural barriers, and so Kunjani was born.
Kunjani has only 2½ hectares under vine, all Shiraz. Grapes for their other wines are sourced from nearby wine farms, with the team at Kunjani having a hand in the management of these vineyards. The wine making at Kunjani is entrusted to multi award-winning Carmen Stevens, South Africa's first black wine maker following her graduation from Elsenburg Agricultural College 1995. Before joining Kunjani, Carmen spent years at various leading South African producers, including Distell, Welmoed and Amani as well as a stint in California. Today her focus is on putting only the best in bottle at Kunjani, and the wine pundits are starting to take note!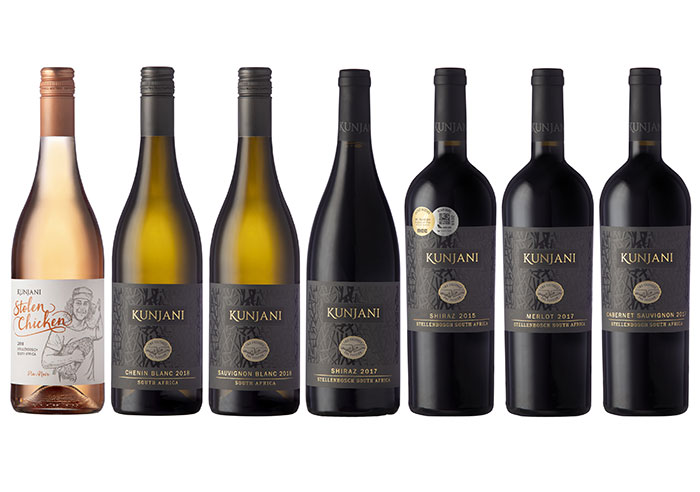 The Kunjani wines lineup: Shiraz Rosé, Chenin Blanc, Sauvignon Blanc, Shiraz, Merlot and Cabernet Sauvignon. All wines are part of the tasting experience. Tastings cost R60 per person and are offered between 10h00 and 17h00 seven days a week. Kunjani welcomes wine clubs, wine tasting groups and tourist groups. Booking is advisable.
So why the label change less than two years after opening their doors? The short answer is because it was time. The long answer is that the folks at Kunjani wanted there to be greater simpatico between their labels and the upmarket character of the facilities at Kunjani. After all, Kunjani has been included in Architectural Digest's list of Top 19 Best Vineyard Designs Around the World. So no pressure there for design studio Haumann Smal, who were tasked to capture all this fabulousness on something measuring 5x7cm!
But back to those award-winning facilities at Kunjani. Set high up on a hill, with gorgeous views over the vineyards, this boutique winery is a seriously slick affair in ultra trendy charcoal with pops of bright orangy-red, its African roots subtly celebrated in the design and décor.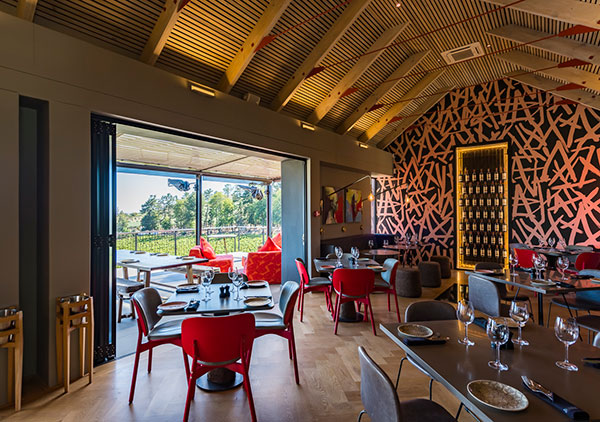 The winery has a restaurant where head chef, Lamek Mnisi, combines quality ingredients with innovative ideas to create seasonal menus that constantly change. I did not get to eat from the restaurant menu during my visit, as the media were treated to bite-sized nibbles to pair with all the wines we tasted. Judging by that, you're not going to go away empty-bellied or disappointed when you dine here.
Kunjani also offers highly stylish country accommodation, perfect for staying in when exploring the Boland. The four villas – Shiraz, Merlot, Cabernet and Stolen Chicken (named after their rosé) are self-catered and fully equipped with standard luxuries such as washers and dryers, coffee machines, wall-panel heating, air-conditioning, smart TVs, complimentary wi-wi and private, shaded verandas with braai facilities. Visit their website, and then add Kunjani to your (hopefully long) list of Stellenbosch wineries to explore!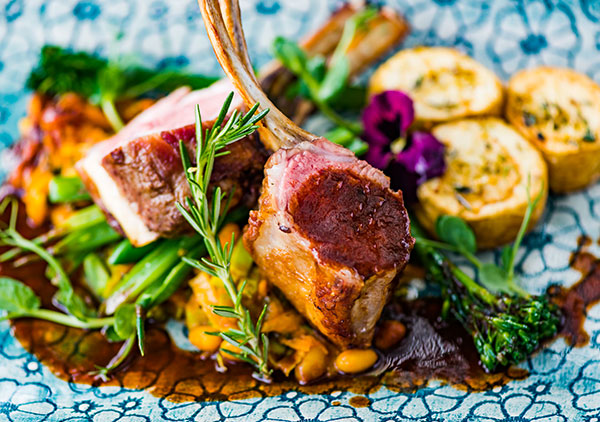 On the menu: Beetroot-cured gravadlax; chakalaka rack of lamb; coconut, lemon and thyme panna cotta. The breakfast and dinner menus are available on Kunjani's website.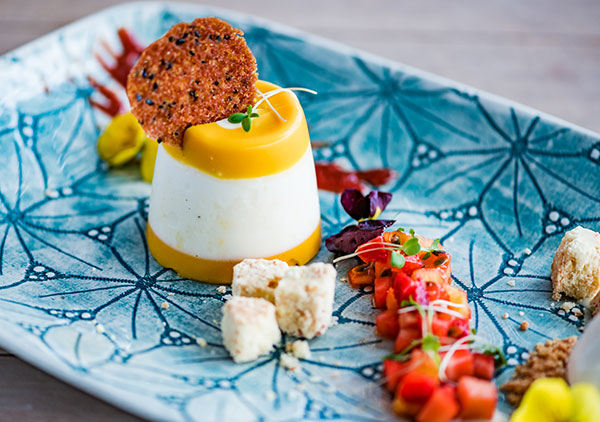 Having a blast: Wine media, wine makers, wine fundis, wine people – doing what we like best. As the sun went down and gold kissed the sky, I finally managed to tear myself away, vowing to return.
About this article: I only write about places and things I actually really like. Should I receive complimentary meals/tickets/diamonds, this will always be revealed. I'm not in the rubbishing business, so if something is not my cup of tea, I'll simply not write about it (but I'll keep the diamonds). Therefore this is not so much a review, as a personal recommendation of places and things I like.

Print this recipe