The fine folks from SABC 3's Expresso morning show contacted me a few days ago. Would I be willing to come cook something for them again? Now, having resolved to never let a chance to make a wombat of myself on national tele pass me by, my answer was naturally 'yes'.
So I hauled out and steamed my navy dress, the only one decent enough for tele and, while I was doing this, thought a bit about what I'd make. The theme of the day would be cooking with fruit juice. Sugar also had to feature somewhere. Normal folks will immediately think something sweet. Perhaps a pineapple upside down cake. Maybe something exotic smacking of the Middle East with pomegranate juice reduced until it's a sinfully thick syrup.
Nah. That would be too easy. "Let's have a bit of a challenge", I thought and went the meat route instead. Here is the result: my Asian-inspired Sticky Chicken Wings with Chilli-Mint Salt. I wolfed down four (that's right, FOUR) before I came up for air. Enjoy!
Note to self: Buy a second decent 'TV dress' – your friends are starting to make sarky comments.
All you need is…
For the marinade
1 cup orange juice
1 tbs dark brown (muscovado) sugar
3 slices fresh ginger (sliced 2mm thick)
1 clove garlic, finely chopped
¼ tsp deseeded, chopped red chilli
1½ tsp dark soy sauce
¼ tsp Thai fish sauce
1 tsp hoisin
juice of half a lemon
½-1 tsp cornflour
For the chicken
¼ tsp Chinese five spice
10 chicken wings
For the chilli-mint salt
1/8 tsp deseeded, chopped red chilli
1 tsp light brown (demerara) sugar
1 tsp lemon zest
2 tbs sea salt flakes
4 tbs fresh mint, finely chopped
For serving
spring onions
coriander leaves
red chillies
limes
Sprinkle the Chinese five spice over the chicken wings and place in the fridge. Place all the ingredients for the marinade (EXCEPT the cornflour) in a saucepan and boil, over medium heat, for 5 minutes. Allow to cool completely. Place the chicken in a large zip-lock plastic bag, pour the marinade over and place in the fridge for at least two hours. Turn the bag over from time to time to ensure that all the chicken pieces get some contact with the marinade.
Grind all the ingredients for the chilli-mint salt in a pestle and mortar until very fine. Spread on a baking tray and dry out in an oven heated to 50 degrees Celsius. Once dry, break up the salt and place in a small bowl, ready for guests to sprinkle over the chicken.
Place the chicken on a baking tray and bake at 200 degrees Celsius for 30 minutes. While the chicken is cooking, mix cornflour with 1 tablespoon water and stir it into the leftover marinade. Boil gently for a few minutes until the marinade has thickened a bit.
Once your chicken has been in the oven for 30 minutes, remove and paint the pieces with the leftover thickened marinade. Place under a hot grill for a minute or two. Turn the chicken pieces over, paint with the remaining marinade and back under the grill it goes for another minute of two.
Serve, piping hot, with the chilli-mint salt, slices of lime, and scattered with LOADS of finely sliced spring onions, red chillies and coriander.
tips, tricks and trivia
Another idea for flavoured salt
Pound together a teaspoon of fresh rosemary with two tablepoons of sea salt. Dry out in the oven (as with the chilli-mint one). This is lovely sprinkled on juicy lamb chops hot off the braai (barbeque).
enjoy with
This is a seriously easy party snack. And party says only one thing to me – decent wine for as little as possible. Leeuwenkuil's Chenin Blanc is under R40 a bottle.
Cheap Chenin can be a nasty beast with an overly-ripe tropical nose and palate. Leeuwenkuil's is fruity but fresh. Oh, and did I mention cheap?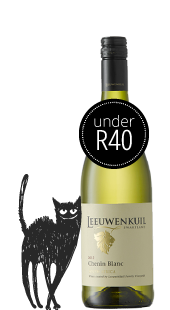 Print this recipe