Sometimes life gives one a bit of a wallop. It's not nice, but it happens. And when it does, I want comfort food.
I lock the front door, put on my ugly trackie pants that make me look like a baby elephant, and hit the kitchen to whip up something that will make me feel all warm and fuzzy. Beans on toast is a great favourite for these times.
I soak some white beans, combine them with heavenly thick chunks of smoked pork, tomato, bay, garlic, thyme and a few other good things. In the oven it goes where it slowly bakes for a few hours until my house smells like home.
I figure most folks will consider me bonkers for going to such trouble for something so simple. So I've adapted this recipe to give you the same smokey richness – in under half an hour.
All you need is…
1 large brown or white onion, finely chopped
1 tbs lard (you can use olive oil instead, but I like the deep, rich basenote lard gives to this dish)
250g smoked pork rashers (the one from Enterprise is perfect), cut into big chunks of at least 2cm
3 cloves garlic, crushed
2 tsp tomato paste
¼ tsp smoked dry chillies (Woolies has, or use plain red chilli flakes)
1 large tin tomatoes (800g net mass – you can buy two standard ones, but this is more economical)
1 large carrot, peeled and chopped in half
1 large celery stalk, washed and chopped in half
2 bay leaves (preferably fresh but dry will do in a pinch)
3 sprigs of thyme
1 tsp salt
½ tsp freshly ground black pepper
1 tbs red wine vinegar
2 tbs light brown sugar (Demerara)
2 tins cannellini beans, rinsed and drained
extra virgin olive oil, for serving
flat-leaf parsley, for serving
Melt the lard in a saucepan and add the onions. Gently fry for a few minutes then add the smoked pork rashers. Fry until nicely caramelised (brown) on the outside. Add the garlic and fry briefly. Then add the tomato paste and fry for 2 minutes.
Next in goes the tinned tomatoes with juice, the carrot, celery, chilli flakes, salt, black pepper, thyme, bay, vinegar and sugar. Cook over a medium heat for  15-20 minutes.
Remove the bay, carrot, celery and thyme stalks. Add the beans and warm through. Adjust salt if need be. (I like my beans on toast with a lot of tomato, so I add only one tin of beans. But, to bulk it up and serve six, add a second tin.) Serve on toasted ciabatta or baguette. Drizzle with olive oil and scatter some parsley over for a fresh note. I also sprinkle some dry chilli flakes over, because some like it hot.
tips, tricks and trivia
Cooking with dry beans
If you prefer to make this recipe with dry beans, soak them in water overnight. Next day bring them to the boil, then immediately drain and rinse to get rid of the foam.
Back in the pot they go with lots of fresh water (NO SALT). Boil for 50-60 minutes until soft and they're ready to combine with the tomato sauce.
enjoy with
Tomato has lots of acid, calling for a wine with a good acid backbone. My choice for my bean dish is red. Sangiovese or Barbera will do. Or a nice Pinot Noir. Pinot is a tricky cultivar and many cost well over R200.
That's crazy for beans on toast. Hoopenburg and Elgin Vintners make very good Pinots for under R100. Or try Robertson's. It's surprisingly good for a R55 Pinot.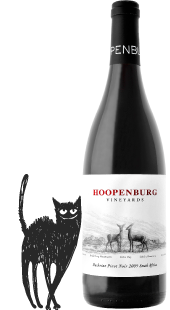 Print this recipe